Web Building Solutions is a dynamic solution provider that focuses on the management of information.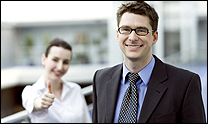 WBS
provides solutions for small to large enterprise organizations to manage
all types of enterprise data at each stage of its lifecycle. WBS with work with you to develop and execute a strategy that will yield measurable business results.


Our Information Services Include:
Business Intelligence Services
Data Management & Architecture Services
Enterprise Content Management Services
Information Management Services and Solutions
Portal Services

Contact WBS today to find out how we can help your company capture, manage, preserve, store and deliver the right information to the right people at the right time!