Mobile Development
Web Building Solutions has established a strong expertise in the mobile domain by acquiring an extensive know-how and experience of building groundbreaking mobile applications on the major mobile operating systems.

iPhone Development: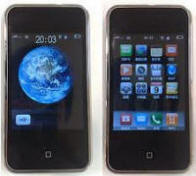 WBS's iPhone experts strive to be "ahead of the curve" by leveraging their strong skills on the iPhone SDK to develop cutting-edge iPhone applications
that employ the revolutionary phone-specific features like, multi-touch interface, accelerometer, proximity sensor, dialer, address book, and calendar. Being a certified member of the iPhone Development Program, WBS's iPhone
developers utilize the latest iPhone development utilities to include novelty and intuitive graphics while developing the iPhone applications.
iPad Development: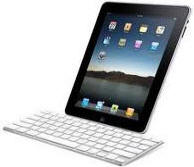 Embracing latest technologies and keeping up with the current trends forms a crucial part of
WBS's
organizational vision. Our expertise in iPhone development has evoked a strong drive to recreate the same level of innovation on iPad, the revolutionary tablet that has been recently launched by Apple Inc.
WBS
aspires to develop inventive iPad applications that utilize its inherent
state-of-the-art features. Introduce innovation in the mobile world by joining hands with
WBS
.
Blackberry Development:
BlackBerry's J2ME support and web development environment allows WBS to effectively apply their object oriented expertise and web design & development competency to deliver ingenious applications on BlackBerry, which are user-friendly and facilitate quick data processing.
Windows Development:
WBS's rich experience with Windows technologies like Visual Studio and .Net has enabled adapting to Windows Mobile effortlessly and developing feature rich Windows Mobile applications. In addition to innovative Windows Mobile applications, WBS's mobile experts also specialize in porting applications and adapting solutions from previous versions of Windows Mobile or from a different environment to the target Windows Mobile platform.
Contact us today to bring a revolution in Mobile Application Development!