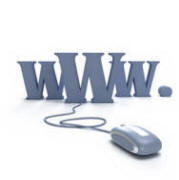 Web Building Solutions LLC is a full service Web design firm offering a variety of
services from basic to advanced HTML Website Designs to complete E-commerce Website development. Our designers and developers will implement your ideas on your Websites to strengthen your presence on Internet.

>> Website design is more than just a job for us, it is what we love to do!
Let us help you build your dream website!
>> Website re-design: Not getting the results you want? Maybe you need a change of scenery,... new colors, more content, better navigation. Let us take your business to the next level!
>> Flash Animation: World Class Corporate Flash and video commercial development is our specialty.
>> E-Commerce: From the small and virtual online store to a large and robust e-retail presence, we offer a range of affordable E-commerce web design solutions, targeted to various budget requirements.
>> 3D Modeling: WBS develops unique 3D text and graphical models.
>> Database Programming: WBS provides cost effective, reliable and on time solutions in Database development and migration. We provide customized services for a successful implementation of your project. These services include:
• Database Programming
• Database Consulting
• Database Migrations
>> Web hosting services: WBS has a variety of plans for all your web site hosting needs.

>> Domain name Registration: WBS can assist you in registering a domain name for your website.
>> Web maintenance services: Keep your page fresh for your returning visitors and for search engines. WBS provides content update within 24 hours or your email request.
* Hosting plans include 1 hour of updates FREE each month.
Whether you are a retail business interested in selling your products online or an artist wishing to build an online gallery... Web Building Solutions can help you build the perfect website!